Katie Rohs, CD(DONA), LCCE
"I ended up having pretty long back labor and Katie was fantastic. She had various massage techniques and suggestions for how to cope with the pain, extreme endurance, and was calming to both my partner and me. The return on the investment was wonderful and worth it."
-E.S.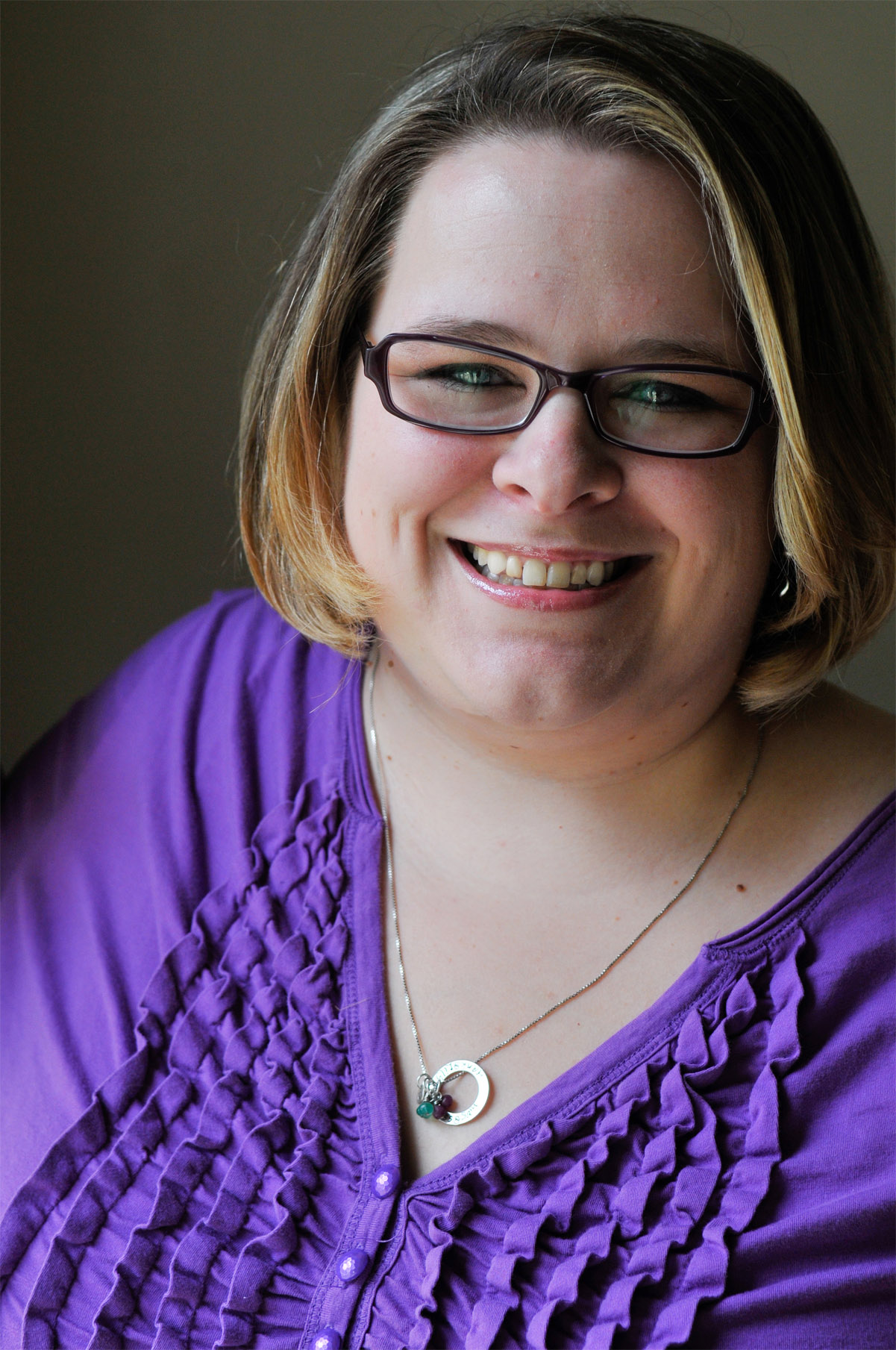 People often ask, "What made you decide to become a doula?". My journey to becoming a doula began when I was a young child though I wasn't aware of it until I was grown with my own children.  My mother was a volunteer doula serving low income and at-risk mothers through a county program.  It wasn't unusual to wake up & have my dad making breakfast because my mom was "helping a mommy have her baby".  In fact, it was surprising to me when my friends relatives had a baby & I asked, "well, who is helping?" and they replied, "The doctor??".  My mom attended all the births of my cousins (I'm the oldest of 10 cousins), and countless other women. At my encouraging, my mom became a doula while I was pregnant with my twins in 2005 and was a full time, practicing doula until recently.
In 2010, I attended the birth of my niece as a support person, and the birth of my best friend's second child as a support person for her husband.  These two events moved me deeply, and in December of the same year I decided to become a doula myself.  In January 2011 I took the Birth Doula Skills Training at Bastyr and have been busy "doula-ing" ever since.
I am trained in disability advocacy by the ARC of King County, and I am a Finding Your Voice Parent Trainer. I have founded several parent support groups for parents of children with disabilities including the Shoreline Special Needs PTSA.  Having experienced a late-pregnancy loss of twins and being the mother of a child with multiple disabilities, I use these experiences to help empower others to advocate for themselves and their children during their birth and in years beyond.
I also work as Penny Simkin's administrative assistant, and am past president of the Board of PATTCh, a not-for-profit dedicated to the prevention and treatment of traumatic childbirth. I live in north Seattle with my teenage twins Hank & Lily, and my forty-something singleton husband Todd, and our goldendoodle, Rocket. I studied Sociology at the University of Washington, and I bleed purple and gold.  Despite being a rabid UW Husky fan, I don't discriminate against Cougars.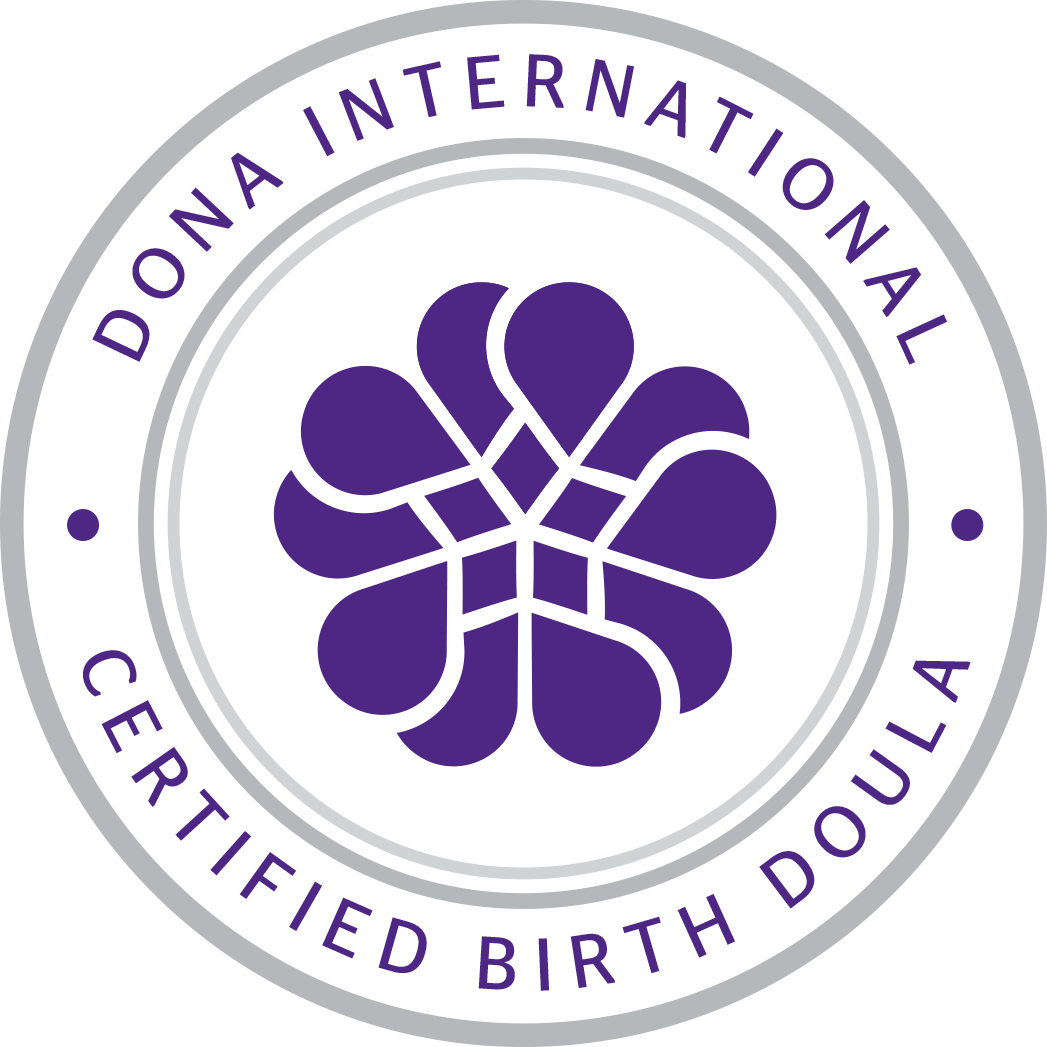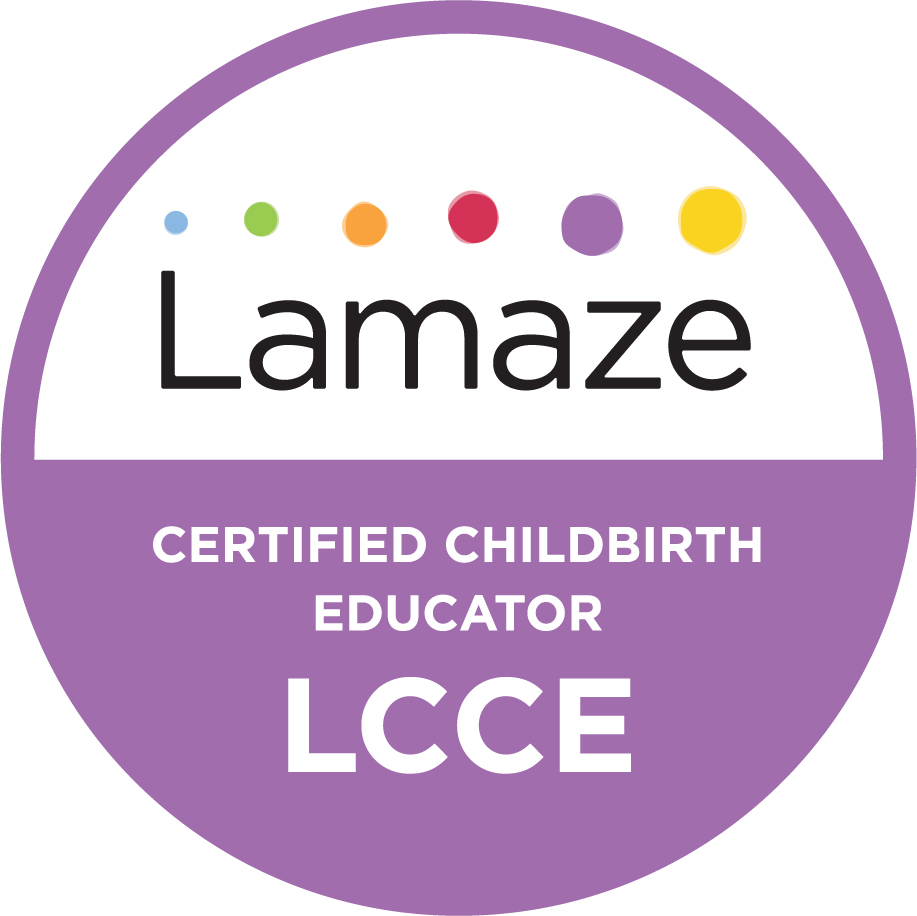 Ten Tidbits About Me!
I was in the Husky Marching Band for five years & can still sing the fight song.
I have been to all PAC10 football stadiums (before we were the PAC12).
I live next door to my parents and the house I grew up in. Which is awesome! No, really! It is!
My husband spent the night before our wedding in the hospital.
If it comes in purple, I'll buy it.
My favorite show of all-time is Friends. How YOU doin'?
I have a glassybaby addiction.
I lived in Boston when the Red Sox won the 2004 World Series & broke The Curse.
Friend of the Pod.
I've served as campaign treasurer on eight elected office campaigns.
Education & Training
January 2011 — Birth Doula Skills Training, Simkin Center for Allied Birth Professions at Bastyr University
February 2011 — PALS Advance Doula Training: When Baby Dies
March 2011 — Northwest Doula Conference
March 2011 — Advance Doula Training: Birth Story Medicine for Birth Professionals with Pam England, Birthing from Within
June 2011 — Apprenticeship with Sharon Muza
July 2011 — PALS Apprenticeship with Alissa Wehrman, SUNBirth Services
September 2011 — PALS Advance Doula Training: Supporting the Journey, Avoiding the Obstacles: Working with VBAC Clients, Sharon Muza
September 2011 — PALS Advance Doula Training: Ready, Set, Rebozo!  Rebozo Uses for the Childbearing Year, Sharon Muza
November 2011 — DONA Seminar on Third Party/Client Insurance Reimbursement for Doula Services
November 2011 — Advance Doula Training: TENS in the Toolbox – Safe and Effective Use of TENS to Reduce Pain in Labor, Sharon Muza
November 2011 — Advance Doula Training: B.R.A.S.: Breastfeeding Resources, Applications, and Skills for Doulas, Carrie Kenner
November 2011 — Advance Doula Training: Supporting LGBTQ Families, Joy MacTavish
February 2012 — When Survivors Give Birth 2-day workshop with Penny Simkin and Phyllis Klaus
February 2012 — InJoy Webinar: Extraordinary Babies, Extraordinary Support (supporting premie babies and families) with Michelle Kinne
March 2012 — REACHE Annual Conference: Birth, Baby, Breast, Business: What you don't already know!
April 2012 — PALS Advance Doula Training: Traumatic Birth, PTSD & The Doula with Penny Simkin
May 2012 — Passion for Birth Childbirth Educator Training with Teri Schilling and Sharon Muza, a LAMAZE educator training
July 2012 — Placenta Encapsulation Training with Carrie Kenner
August 2012 — NW Area Childbirth Educators Forum (NACEF) Conference (Portland, OR): Childbirth Education – More Important Than Ever!
November 2012 — Great Starts Childbirth Educator Training with Janelle Durham, an ICEA-approved Childbirth Educator Training
May 2013 — Midwives Association of WA (MAWS) Spring Conference:

Informed Consent: When Autonomy and Beneficence Collide – Keynote from Andrew Kotaska
Decision Fatigue in this Time of Informed Choice and Complex Maternity Care – Penny Simkin

May 2013 — Powerful Prenatals with Carrie Kenner
November 2013 — Certified Doula with DONA International
November 2013 — Lamaze Certified Childbirth Educator
March 2014 — Praeclarus Press Webinar with Christine Morton: Doulas and the Medical Management of Childbirth
May 2014 — Simkin Center Webinar with Penny Simkin: New ACOG Guidelines on Prevention of the Primary Cesarean Delivery: Do They Raise More Questions Than Answers?
September 2014 – Lamaze/DONA Confluence, Kansas City, MO

General Sessions:

Preventing the First Cesarean: Highlights and Recommendations from the February 2012 NICHD Workshop on First Cesareans – Katharine Wenstrom, MD
What Listening to Mothers Can Tell Us about the Future Challenges in US Maternity Care – Eugene DeClerq, PhD
The Confluence of Childbirth Education and Doula Care within a Shifting Landscape of "Evidence-Based" Maternity Care – Penny Simkin, PT

Concurrent Sessions:

Let's Stop Trying to Turn Men into Women: Meeting the Real Needs of Pregnant and Laboring Fathers – Amy Gilliland, Ph.D., BDT(DONA)
A Birth Plan for Your Business: Writing a Business Plan to Launch or Grow your Birth Business – Deena H. Blumenfield, E-RYT 200, RPYT, LCCE
Views of Doulas, Childbirth Educators and Labor and Delivery Nurses on Each Other; Emotional Burnout and Quality Improvement: Results from the Maternity Support Survey – Megan M. Henley, PhD Candidate and Christine H. Morton, PhD
Evidence-Based Care: What It Is, What It Isn't, and How to Help Families Find it – Rebecca Dekker, PhD, RN, APRN, ACNS-BC

September 2014 – Breastfeeding Beyond the Hospital Stay: Understanding the Implications of Breastfeeding and Marijuana: Is there a Difference Between the Grass and the Weeds, Roger Dean RPh
October 2014 – Undisturbing Birth Workshop with Sarah Buckley
October 2014 – Northwest Doula Conference
February 2015 – Webinar: Maternity Care Practices and their Impact on the Microbiome, Penny Simkin
March 2015 – REACHE Conference: Preventing the Primary Cesarean: Your Role Within the New ACOG Guidelines
March 2015 – Webinar: What's New in Postpartum Depression Research with Kathleen Kendall-Tackett
April 2015 – Webinar: Providing Culturally Sensitive Care to LGBT Families with Kristin Kali
May 2015 – Webinar: Boomers, GenX, Millennials & GenZs: Birth Trends & Tomorrow's Babies, Penny Simkin
May 2015 – Welcoming Black & Native Families to Your Practice, Sherry Payne and Camie Jae Goldhammer
August 2016 – Webinar: For Allies Only, Ngozi Walker-Tibbs
September 2016 – Lamaze/ICEA Conference, Las Vegas, NV

General Sessions:

No Day But Today – Elan McAllister, Choices in Childbirth
What Does the Informed Childbirth Educator Need To Know About Labor Pain Relief & Family Centered Cesarean in 2015 – Dr. William Camann
Watchful Waiting Revisited: Birth Experience & the Neonatal Microbiome – Joan Combellick
The Perinatal Revolution: Reducing Disparities & Saving Lives Through Prenatal Education – Jennie Joseph

Concurrent Sessions:

Gas and Air in the US? Nitrous Oxide has Crossed the Pond! – Michelle Collins, PhD, CNM, FACNM
Supporting Plus Sized Birth – Jennifer McLellan, CCCE, Plus Size Birth
Reclaiming the Sexuality of Pregnancy, Birth and Postpartum – Mary Jo Podgurski, RN, EdD, LCCE, FACCE

October 2015 – An Evening with Dr. Amy Gilliland: From Lovers to Parents & Back Again, Portland, OR
October 2015 – Northwest Doula Conference

The Professional Doula, Dr. Amy Gilliland
Supporting LGBTQ Families, Kristin Kali
Presenter: Marketing Doesn't Have to be Sleazy: Authentic Marketing Skills for the Digital Age Doula
Panel: Doula Compensation

November 2015 – Healing Birth Trauma: A Two-day Online Conference for Birth and Behavioral Health Professionals – PATTCh
February 2016 – Great Starts Instructor Inservice: Nitrous Oxide Use at Northwest Hospital
March 2016 – How Longstanding Mental Habits Can Lead to Postpartum Depression – Praeclarus Press webinar
March 2016 – REACHE 2016 Conference: What Does Today's Research Say? Helping Expectant Parents Understand Evidence-Based Care
April 2016 – Spinning Babies Workshop – Gaily Tully, CPM
June 2016 – Repeat: Healing Birth Trauma: A Two-day Online Conference for Birth and Behavioral Health Professionals – PATTCh
July 2016 – DONA International Conference

Pre-conference session: The Doula Business Makeover: Simple but Powerful Updates for All Stages of Your Doula Business — Alice Turner
General Sesson: 2016: The Year of the Doula, Penny Simkin
General Session: Aligning Your Doula Heart with Your Birth Business — Jessica English, CD/BDT(DONA), LCCE, FACCE
Concurrent Speaker: Attracting the Clients You Love: Authentic Marketing Skills for Today's Doula
General Session: Health System Complexity and the Global Cesarean Pandemic — Neel Shah, MD, MPP
Concurrent Session: Shop Talk with Penny — Penny Simkin
General Session: Disrupting the Status Quo: Exploring What it Means to Care — Peggy Holman
Concurrent Session: Doulas Working Together: Co-Ops, Agencies and Programs — Panel discussion
General Session: Sweet Sleep: Is Bedsharing Safe for Breastfeeding Families? — Diana West, IBCLC
General Session: Horizontal Violence and the Future of the Doula Profession: Ain't Nobody Got Time for That! — Cristen Pascucci

Webinar: Why Childbirth Education is Still Important — InJoy Webinars
August 2016 – Joined the Swedish Doula Program
September 2016 – 100% Doula Business Program – Alice Turner
October 2016 – Dads & Perinatal Depression — Perinatal Support Washington
November 2016 – Recertified, DONA International Birth Doula
November 2016 – Recertified, Lamaze International Childbirth Educator
February 2017 – When Survivors Give Birth, Educator Training – Penny Simkin & Phyllis Klaus
March 2017 – Supporting Addicted & Incarcerated Clients – Swedish Doula Program Inservice
March 2017 – REACHE: The Times They Are A-Changin' – Provocative Topics for Today's Birth Professional
July 2017 – DONA International Virtual Conference
March 2018 – REACHE: REACHE Examines Race: Confronting Racial Inequities in the Perinatal Period

Historical Trauma, Racism and White Privilege: The Barriers to Breastfeeding Success – Camie Goldhammer
Supporting the Childbirth and Breastfeeding Continuum – Ngozi Tibbs
Seeing the Racial Water – Robin DiAngelo

October 2018 – Northwest Doula Conference
October 2018 – Co-Author with Penny Simkin, The Birth Partner, 5th Edition
November 2018 – PATTCh Online Conference: Advanced Topics on Birth Trauma
April 2019 – Recertified, DONA International Birth Doula
May 2019 – REACHE: TED-Style Evidence Updates and Teaching Methods from Local Experts
October 2019 – DONA International Summit – Online Keynote Sessions

When Doulas Use Equity as Their Secret Sauce, You Have A Recipe for Life, Natalie Burke
Keeping the Kinship: How Strategic Relationships Between Doulas and Midwives Improve Maternity Care, Ginger Breedlove
Hustle with Purpose, Deanna Singh
The Shifting Roles of Doulas in Today's Turbulent Times, Penny Simkin & Ngozi Tibbs

September 2019 – Published The Birth Partner's Quick Reference Guide and Planner with Penny Simkin
November 2019 – Seahorses and Unicorns: Working with Trans and Non-Binary Clients, Trystan Reese
November 2019 – PATTCh Online Conference: Recognizing Trauma & Respecting Those Giving Birth
November 2019 – Recertified, Lamaze International Childbirth Educator
March 2020 – Presenter, with Penny Simkin, Doulas at a Distance Webinar
May 2020 – Covid19, Delivery, and the Newborn, Dr. Michael Narvey
June 2020 – Gold Learning Infant Sleep Symposium 2020

Collaborative Approaches To Educating New Families On Prenatal Sleep Expectations, Erin Shaheen, BsocSc, R.S.S.W
Babies In Boxes: The Hype, The Reality And The Evidence, Helen Ball, BSc, MA, PhD
Bedsharing and Breastfeeding: Evidence and Recommendations, Melissa Bartick, MD, MSc, FABM
Is Sleep Really A Necessity? Nighttime Parenting With Multiple Infants, Karen Kerkhoff Gromada, MSN, RN, IBCLC, FILCA
You Can't Sleep With Your Foot On The Gas Pedal: How To Improve Sleep By Tapping Into Calm, Lyndsey Hookway, BSc, RNC, HV, IBCLC

June 2020 – Understanding Systemic Racism in Maternity Care: The Voices of Black Researchers, Jen Kamel, VBAC Facts
Honestly, I can't imagine what my birth would have been like without Katie because there's no way to extricate her from how things went down.
Katie helped me focus on exercises and tactics we had practiced earlier. I had back labor and it was too much to handle, but Katie tirelessly helped ease my pain. She remembered all the different positions and how much each had helped me or not.
I think what I like best about Katie is how filled with love she is. She turned what could have easily been another traumatic birth experience, into a really positive one, where I felt surrounded by comfort and support.